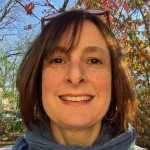 I am a Licensed Clinical Social Worker who provides interactive, solution-focused psychotherapy and supportive counseling. Drawing from various treatment approaches, I offer understanding and practical feedback to help clients address both current life challenges and long-standing issues.
One size therapy does not fit all.  My focus is to join with each client to help identify and achieve their therapeutic goals; to find resolution to their personal concerns.
I see both men and women struggling with symptoms of depression, anxiety, or sometimes, those who are just feeling lost or stuck.  I also concentrate on partnering with women facing challenges during the childbearing years and during transitions, such as career or family changes.  I specialize in the prevention and treatment of Perinatal Mood and Anxiety Disorders.
Overall, my areas of treatment include some of the following:
Role transitions
Relationship and communication concerns
Feelings of low self worth
Pregnancy depression and anxiety
Postpartum depression and anxiety
Pregnancy related decision making and support
Adjustment to parenthood
I am available to speak to both parent groups and professionals about perinatal mood and anxiety disorders.